N-Button Pro and N-Button Lite support Send Data List file(*.sds) for Customized Button. You can send a data list to your serial port/USB or network devices just by clicking the created button on your desktop. Here are the steps.
1. Download and install N-Button Pro/Lite.
2. Run N-Button Pro/Lite to open N-Button Pro/Lite Manager dialog. Click Setting button to select the device and the connection method, serial port/USB or network.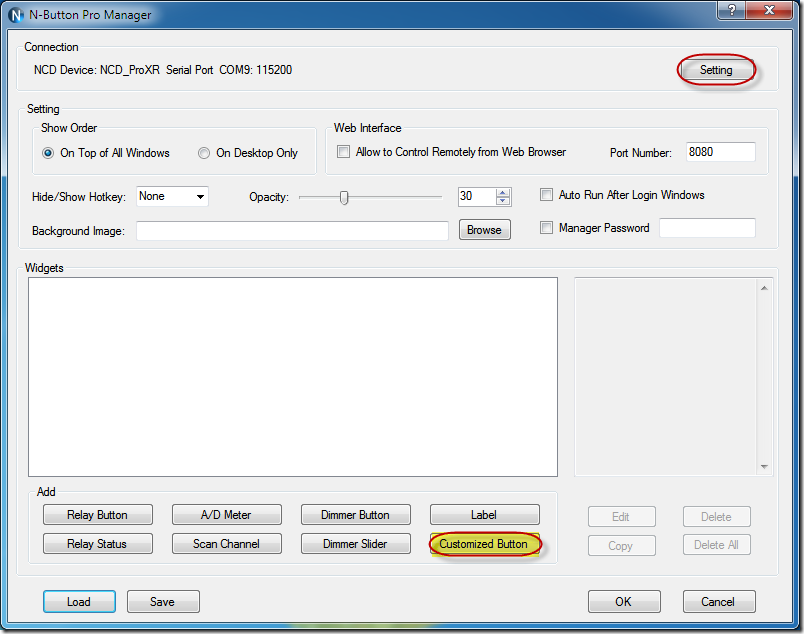 3. Click Customized Button to open Properties – Customized Button dialog.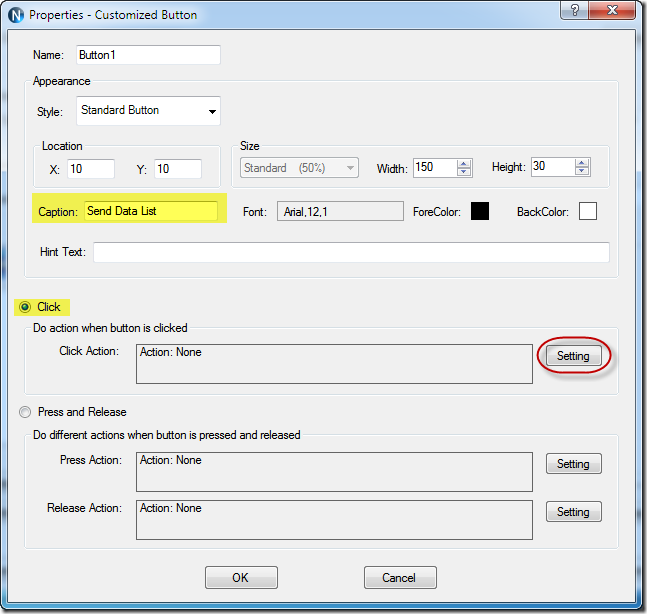 Set the button's appearances and select Click, and click Setting button to open Click Action Setting dialog. Select "Send Data List" option, open the *.sds file.

4. Click OK to return N-Button Manager dialog. The customized button is added to the manager.

5. Click OK to finish adding button. The customized button will float on you desktop now.

The data list file (*.sds) can be created by Comm Operator.

The data list file contains a group of data. When click the created button, each item will be sent to serial port or network connection in the default interval. The interval can be set in N-Button or in Comm Operator. It also can be set to wait to a absolute time in Comm Operator.  Here is an example of data list.

See also:

How to Create Customized Button Widget

One Button Timer – Turn ON/OFF relay in specific time with N-Button 

How to Create 2-button Virtual Key Fob with N-Button