The latest N-Button Lite/Pro supports Arm Button, which allows you to set other created Buttons/Widgets to be active or inactive.

For example:
Here, a control panel with six buttons are created to control a camera, two buttons for Power On/Off, four for direction control. Once the buttons are created, they are all active. Whatever you click the button, it will do the action, even it's clicked unconsciously.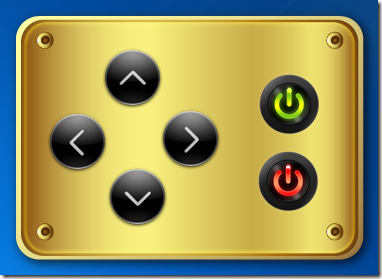 You may not want the camera to be Power on/off so frequently, and now you can add Arm Button to enable and disable Power on/Off button.
Click the Arm Button to show Properties – Arm Button panel. All created control buttons will be list here. Select the Actions — Arm Buttons or Unarm Buttons, and the buttons need to be armed or unarmed.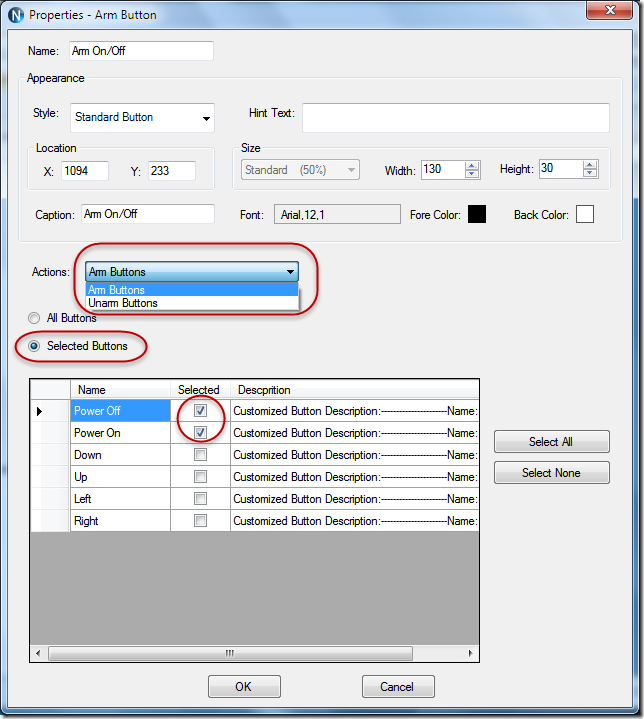 Click Ok to create the Arm Button. Here, two Arm Buttons are created, one for Arm On/Off, another is for Unarm On/Off.

When you click Unarm On/Off button, the Power On/Off buttons will be inactive. They will be active again once you click Arm On/Off button.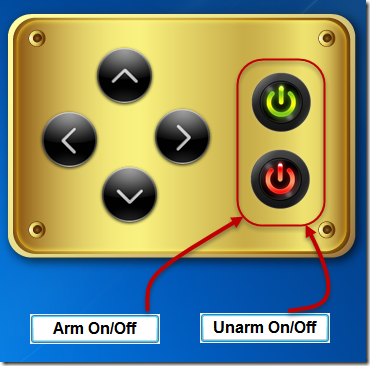 You can move Arm Buttons away from the control panel. You can also set different Arm Buttons to enable or disable your buttons according to your application.