PTZ Controller v3 supports built-in joystick. Connect your USB joystick with computer.
We recommend Logitech's extreme 3D joystick or Logitech Rumble Pad.
Click menu Joystick -> Connect to select the detected joystick or gamepad.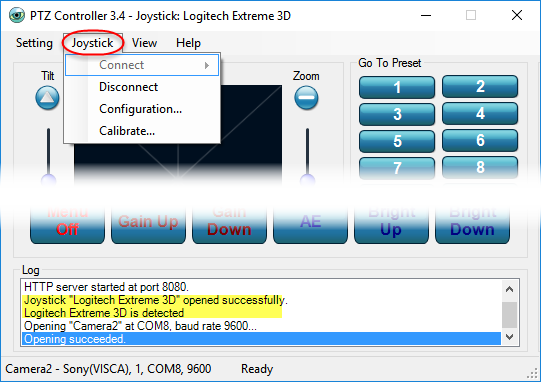 Once the joystick is connected with your computer, you will see the info in PTZ Controller Log panel.