PTZ Controller allows you to send custom command to your PTZ camera.
Click Customize button to open Customize Panel.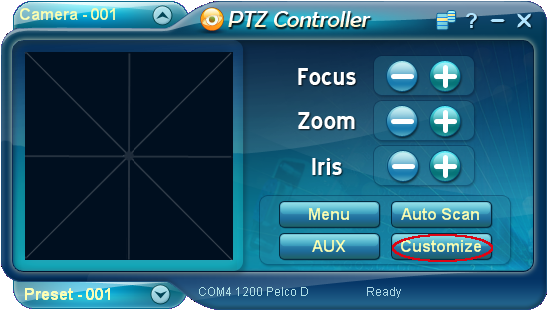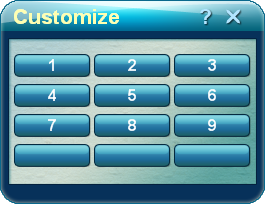 There are 12 buttons in Customize Panel. It will send user-defined commands to PTZ Controller.
The default setting for button 1-9 is GoTo Preset 1-9 separately.
To edit customize functions, click main menu

, select 'Edit Customization' to openEdit Panel.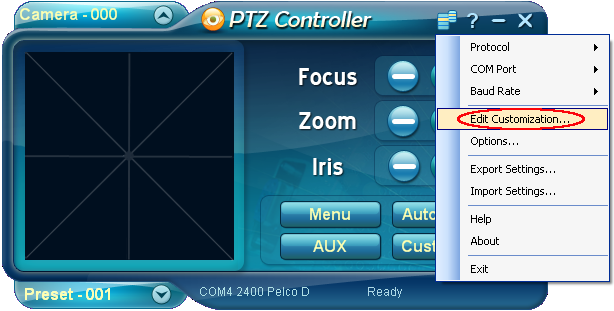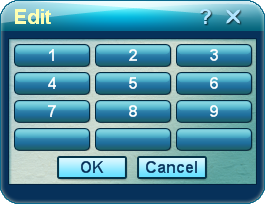 Click the button that needs to be edited to open Setting dialog.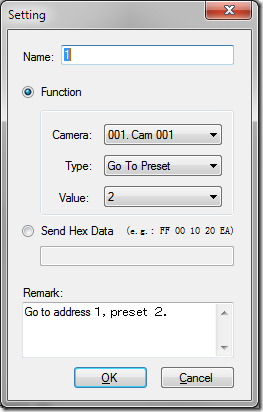 Select the options in this dialog to set the built-in function for the button.
The button can be set AUX or Preset function. It also can send specific Hex data to PTZ camera.
Click OK button to return Edit Panel. All buttons can be edited here.