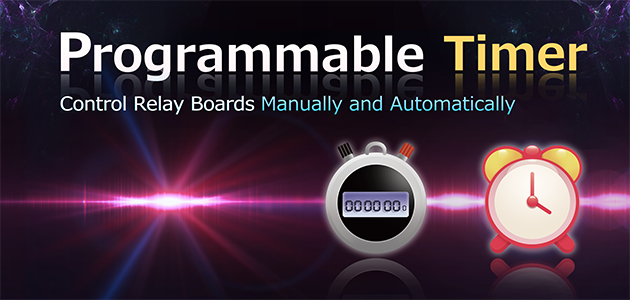 Quick Timer  series are high resolution programmable timer software products to control relay boards. It includes Quick Timer R2X, Quick Timer R4X, Quick Timer R8X, Quick Timer R16X.
Support relay boards from National Control Devices, Robot Electronics and Velleman.
Support Network and Com Port connection between PC and relay board.
Detect connection status between PC and relay board continuously.
Remind after disconnection and recover after reconnection automatically.
Control relay manually and automatically according to time setting.
Update and display the current status of relay simultaneously.
Time can be set with counting down or up.
Support controlling all relays directly.
Time setting can be saved for later loading
30-day free trial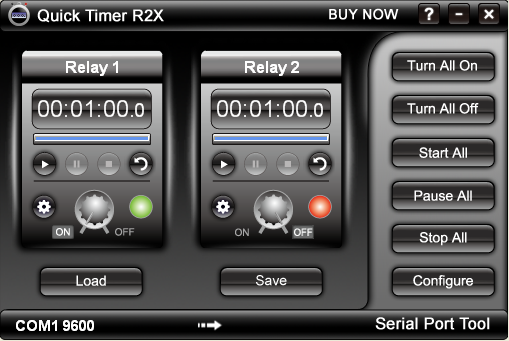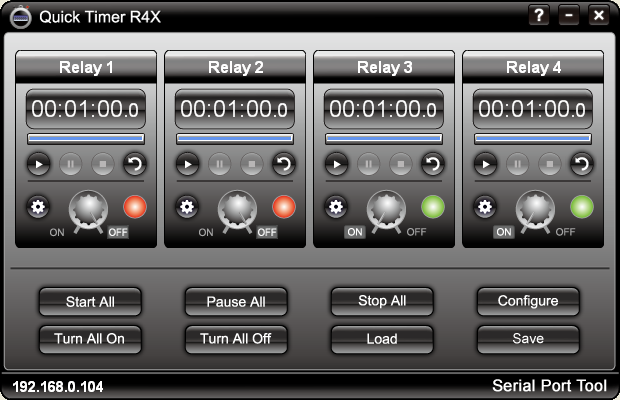 Relay Timer series are programmable timer software to control relay boards. It includes
Relay Timer R1X, Relay Timer R2X, Relay Timer R4X, Relay Timer R8X, Relay Timer R16X, and Relay Timer.
It's fit for controlling lights, motors, pumps, bells, audio, video and other applications related with home automation, science experiment, industry control, energy conservation and so on.
Supports relay boards from National Control Devices, Robot Electronics and Velleman.
Supports multiple schedule setting for each relay.
Supports powerful schedule setting with customized recurrence options.
Turn on/off each relay manually and automatically.
Turn on/off or invert all relays directly.
Display the current status of all relays simultaneously.
Automatically switch to auto mode from manual mode after specified time.
Supports auto start after logging in Windows.
Status of relays can be saved for later loading.
Schedule setting can be saved for later loading.
30-day free trial