Sony PTZ camera control protocol (VISCA protocol) allows you to control Zoom for camera in constant speed or variable speed. Some PTZ cameras , not Sony cameras, works with variable speed zoom control ONLY.
The latest PTZ Controller v3.5 supports to control Zoom in variable speed for PTZ cameras using Sony VISCA protocol.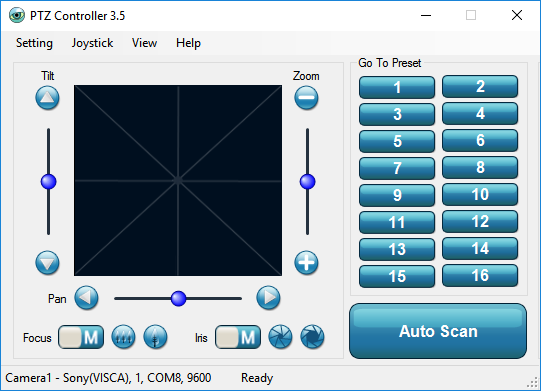 On Camera Setting panel, once you select Protocol-> Sony (VISCA), you will see Properties button beside the Sony protocol. Click Properties to show the Sony (VISCA) Properties panel.  Then you can select Constant or Variable mode for Zoom control.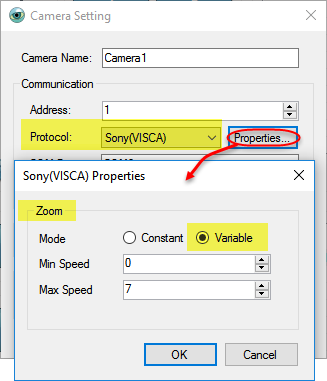 See also: