Our PTZ Controller software supports Samsung protocol, which is protocol for PTZ Camera from Samsung Electronics.
The latest PTZ Controller v3.5 supports Samsung-T protocol now. You can use PTZ Controller to control PTZ cameras from Samsung Techwin by selecting protocol Samsung-T.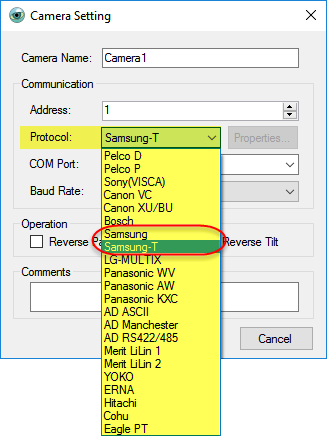 It's also easy to set up Custom Function buttons to control OSD Menu. PTZ Controller has built-in commands to control OSD Menu for Samsung Electronics and Samsung Techwin cameras.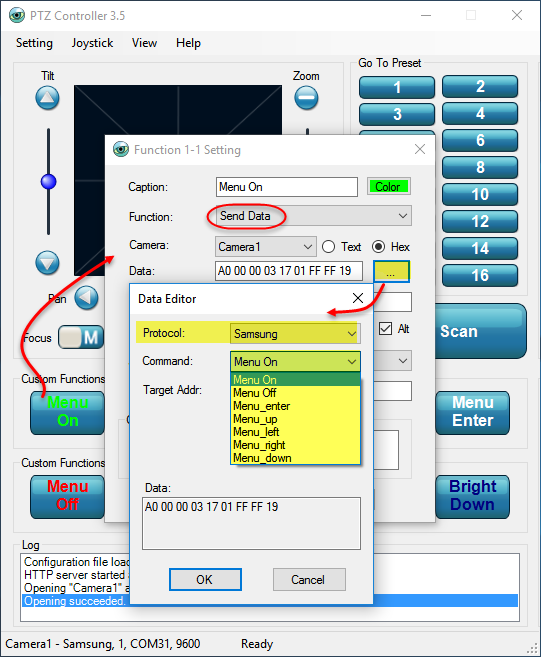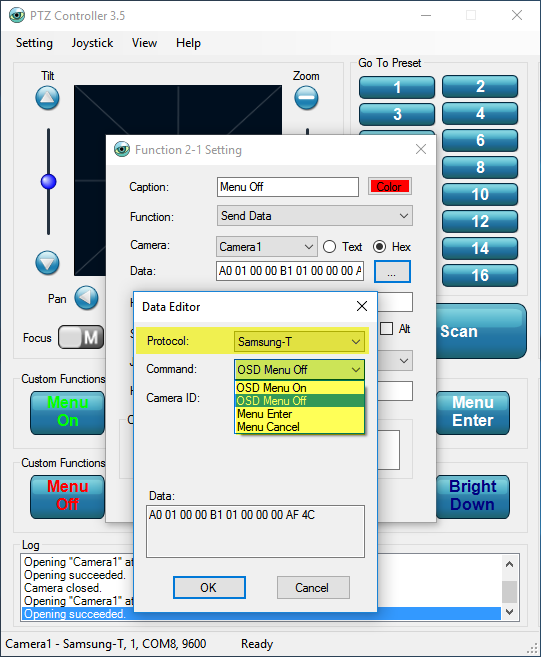 See Also: