PTZ Controller software supports Samsung protocol as well as Pelco D, Pelco P, Sony VISCA, Canon, Panasonic, etc. protocols.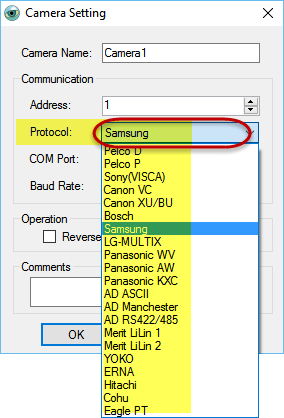 PTZ Controller supports basic control for Samsung CCTV camera, such as Pan, Tilt, Zoom, Focus, Iris. It's also possible to set Custom Function button to send data directly.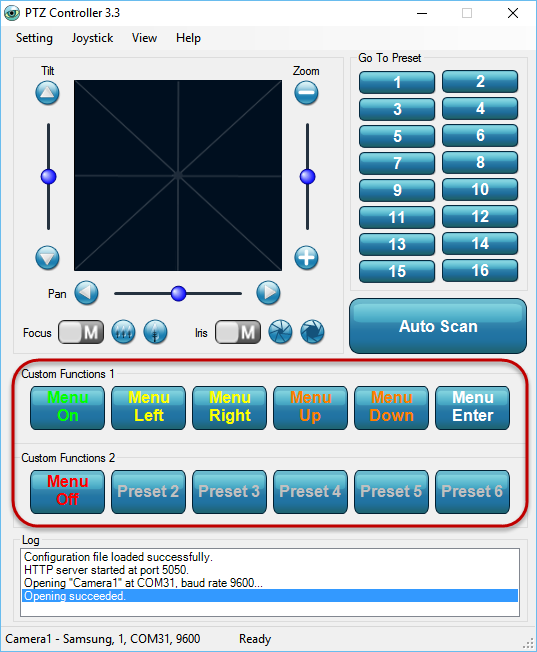 Click menu Setting –>Custom Functions 1/2 Setting to show the setting panel.
Right-click the custom function button, click Edit to show Function Setting panel.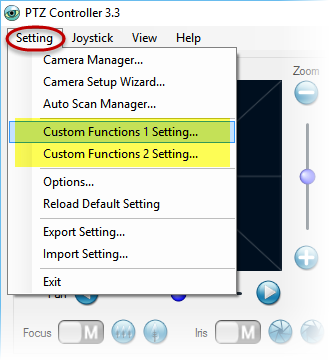 Click Edit button for the Custom Button to show Function Setting panel for each button.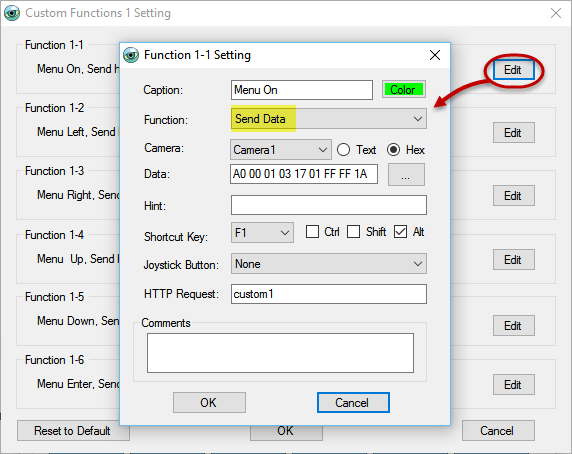 If you know the control command, input the Data directly.
PTZ Controller has some built-in commands.  For Samsung protocol, Menu control commands are built-in. You can just select it.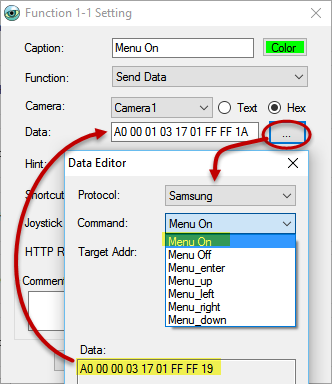 Repeat above steps to set up other Custom Function buttons to control Menu for Samsung CCTV camera.
See Also:
Control Sony VISCA Camera OSD Menu with PTZ Controller