Quick Timer R8X software is high resolution programmable timer software to control up to 8-channel relay controller boards.
The new released Quick Timer R8X v2.5 supports Velleman VM8090/K8090 8-channel USB relay card as well as the relay boards of National Control Devices and Robot Electronics.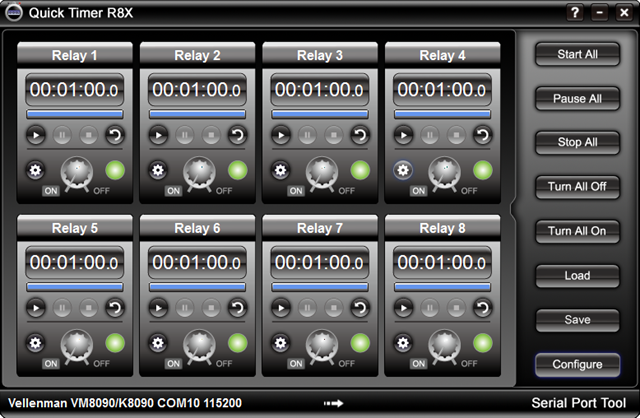 Download the latest Quick Timer R8X (30-day free trial), install and run it.
Connect the Velleman VM8090/K8090 USB relay card with your computer, click Configure button on Quick Timer R8X to show Configuration panel shown as below.

Select Velleman for Manufacturer
Select VM8090/K8090 for Device Type
Select the right Com Port for your VM8090/K8090 relay card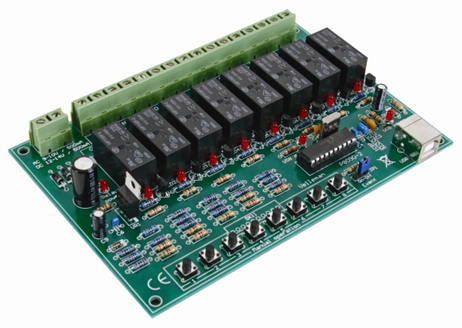 If the setting and connection are correct, Velleman VM8090/K8090, Com Port, and baud rate will be displayed on the status bar, and an white arrow will flash continuously. That means it's ready to control Velleman VM8090/K8090 relay card with Quick Timer R8X.
See Also:
Quick Timer R8X Supports Robot Electronics' Relay Board
Relay Timer R8X Supports Velleman K8090/VM8090 Relay Card
Control K8090/VM8090 USB Relay Card with N-Button Pro