Comm Operator is a professional tool to test serial port/COM port/USB and network devices. USB-RLY02 is 2-channel relay board of Robot Electronics.
Here will show you how to test or control USB-RLY02 relay board with Comm Operator software.
Step 1: Download and install Comm Operator on your computer.
Step 2: Connect USB-RLY02 relay board with your computer through USB port.
Step 3: Run Comm Operator and Open Connection –>the port of USB-RLY02 relay board.
The connection information will be shown on  Comm Operator status bar.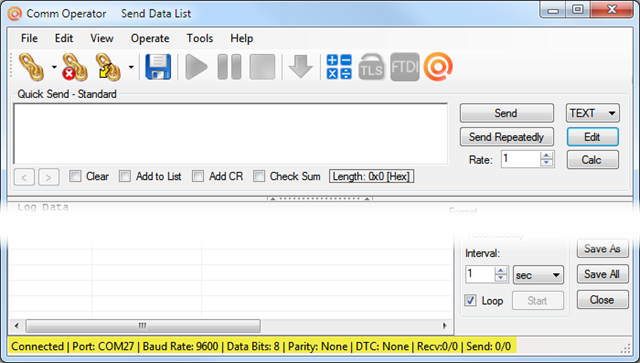 Step 4: Send data/command to test USB-RLY02 relay board.
According to the technical document of USB-RLY02, the commands are list below.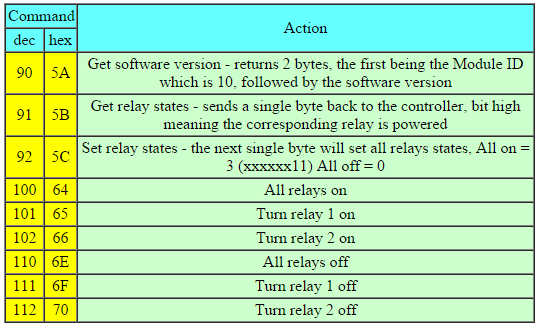 For example, to turn all relays on, you just need to input 100 to the Quick Send panel and click Send button.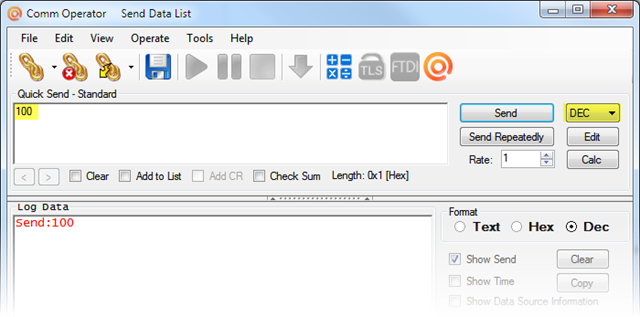 If you check Add to List, the send data will be added to Send Data List, you can edit the name and add comments for the data to create a command list for USB-RLY02 relay board shown as below. You can also save it and load it.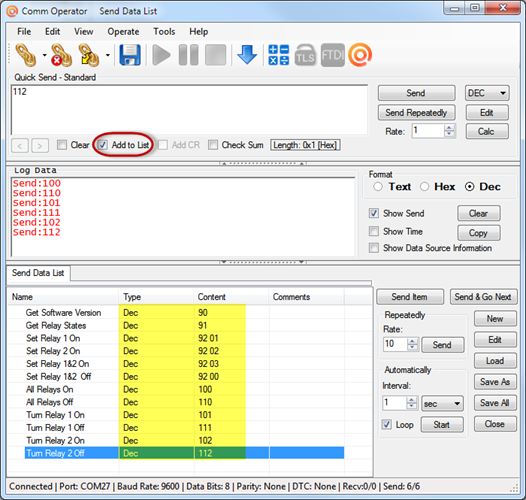 Download the list here to test your USB-RLY02 relay board.