How to Power on/off Sony or VISCA protocol PTZ camera with PTZ Controller v3.1?
If the address of Sony PTZ camera is 1, the command for Power On is "81 01 04 00 02 FF", Power Off  is "81 01 04 00 03 FF ".  The command can be sent by PTZ Controller custom button.
Download and install PTZ Controller v3.1
Run PTZ Controller, select right Address, Protocol, Com Port and Baud rate to make sure the connection is available.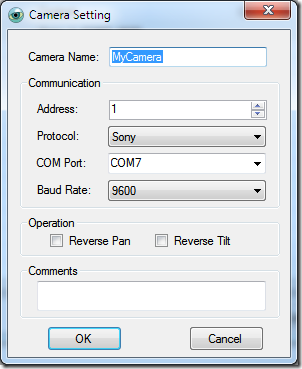 Right-click one of the Custom Function button to edit Function Setting. 
Select Send Data function, Camera and data format(Hex).
Input the Power On/Off command directly or select from Data Editor. 
After above setting, click the Custom button to Power on/Off  Sony PTZ camera.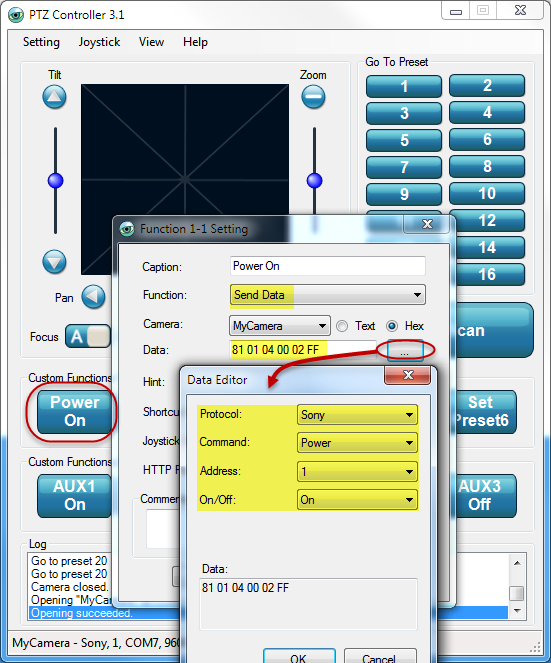 There are several other built-in commands for Sony camera in PTZ Controller v3.1.