PTZ Controller v3 supports two group of Custom Function buttons. The buttons can be set to different functions.

Right-click the custom function button, click Edit to show Function Setting panel.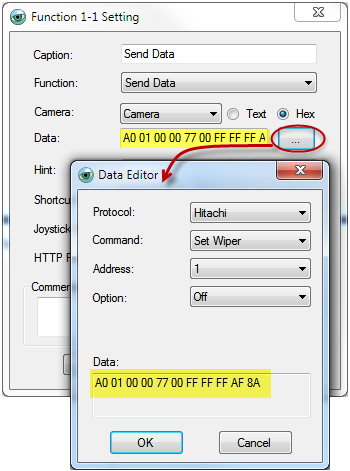 On Function Setting panel, you can input Text data or Hex data directly. Or, click the button to show Data Editor panel. Some auxiliary commands are supported here according to different protocols. It's much easier to set custom function buttons for those AUX commands.