PTZ Controller v3 supports multiple PTZ cameras.
Click menu Setting –> Camera Manager  to open Camera Manager panel.
It can also be opened by clicking

button on camera panel.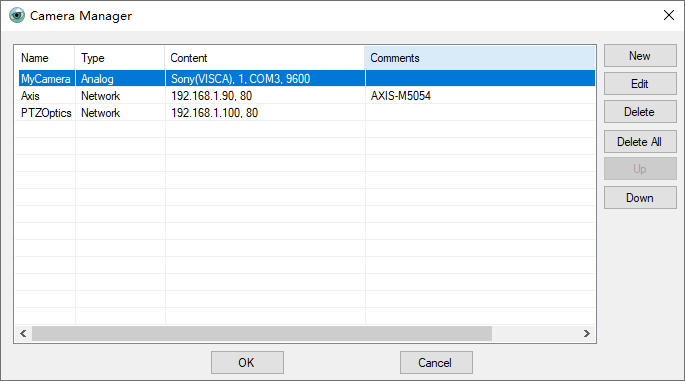 Click New button to show Camera Setting Panel to edit or select the camera's name, address, protocol, connected Com Port and baud rate. Please refer the manual of your PTZ Camera to select the right value.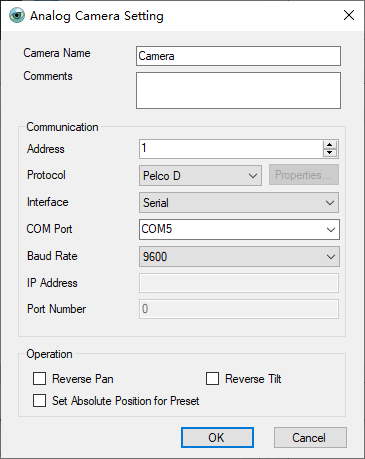 All supported protocols are list here.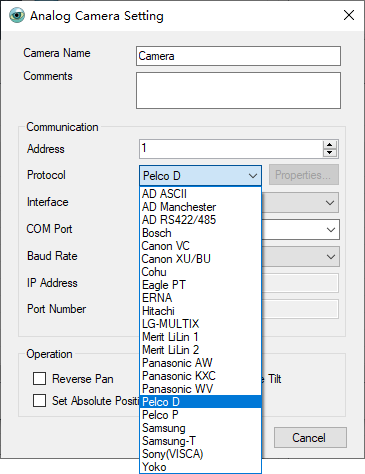 All added cameras will be list in Camera Panel on normal main interface.