PTZ Controller v3 supports built-in joystick. Connect your USB joystick with computer.
We recommend Logitech's extreme 3D joystick or Logitech Rumble Pad.
Click menu Joystick -> Connect to select the detected joystick or game pad.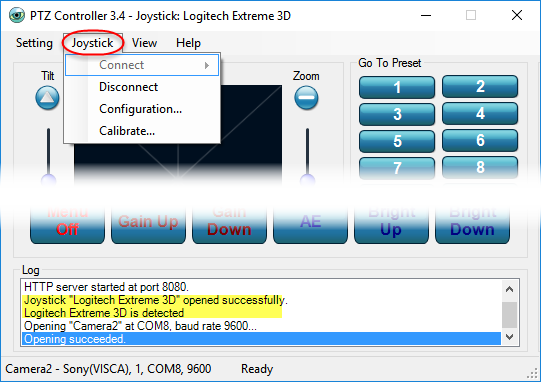 Once the joystick is connected with your computer, you will see the info in PTZ Controller Log panel.
Click menu Joystick -> Configuration to show Joystick Configuration panel.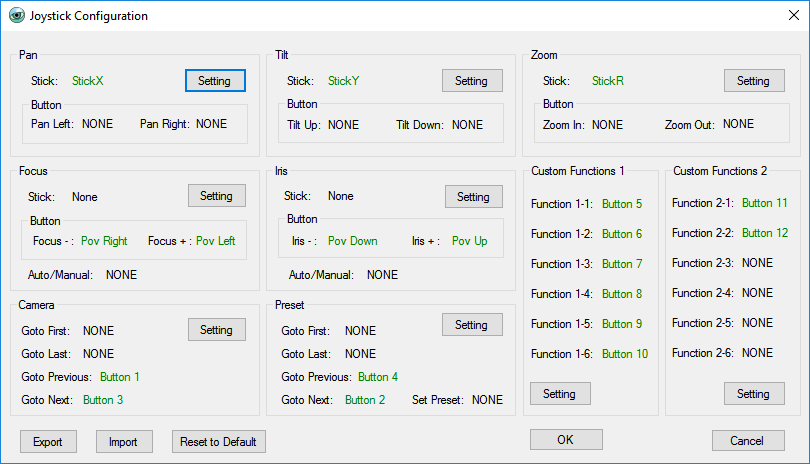 Click Setting button to select stick or button to map the function for Pan, Tilt, Zoom, Focus, Iris, Camera, Preset, and Custom Functions as you want.  Here is the example for Pan control setting.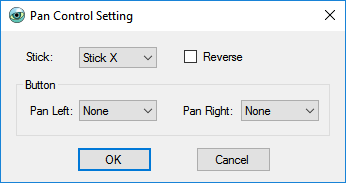 You can Export or Import your configuration, as well as Reset to Default setting.