PTZ Controller v3 supports two group of Custom Functions. Each group includes 6 buttons. The buttons can be set to different functions.
Click menu Setting -> Custom Functions 1 Setting to show the panel below.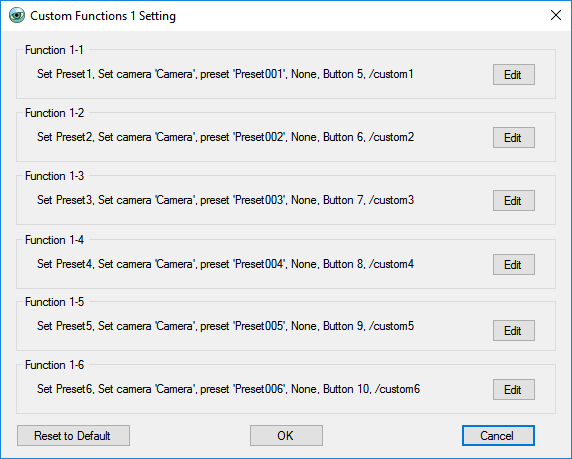 Click Edit button to show Function Setting panel. There are several function options.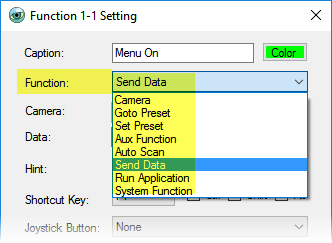 Edit above panel to set the functions for custom buttons on Custom Functions 1 and Custom Functions 2 panels.