PTZ Controller v3 supports multiple auto scan tracks.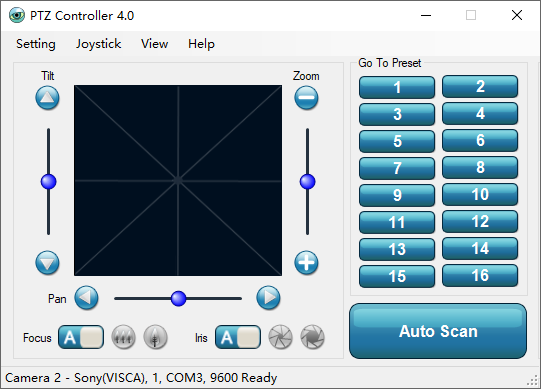 Click menu Setting -> Auto Scan Manager -> New to add auto scan track.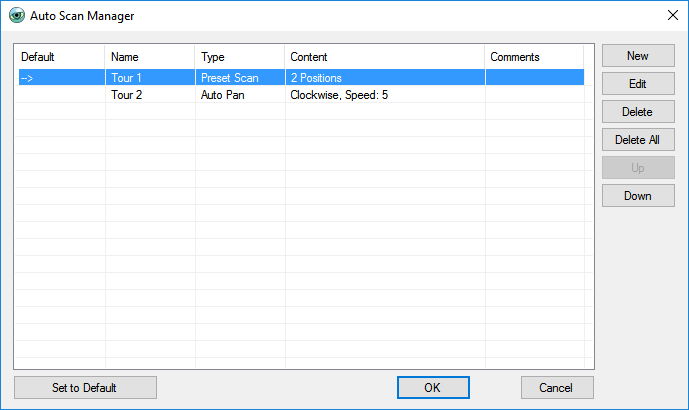 Or,  click

button to open Auto Scan panel.

Click Edit Track button to show Auto Scan Track Setting panel.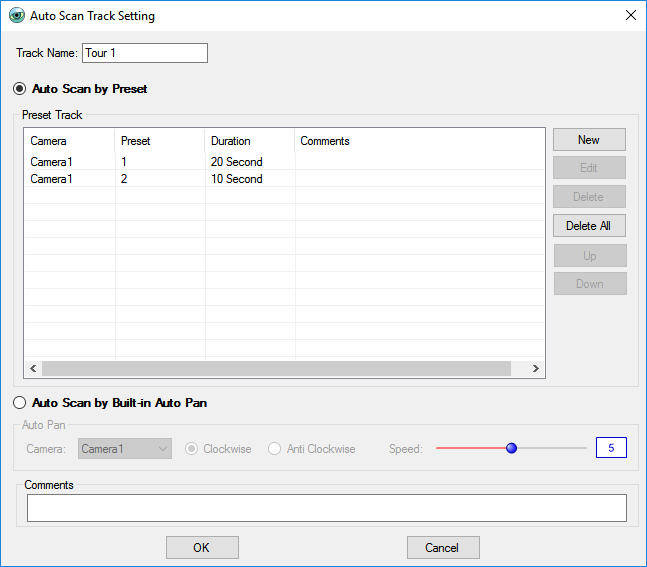 There are 2 ways for auto scan.
1. Auto Scan by Preset

Add preset position to Preset Track list,  PTZ Camera will scan the preset position automatically according to the list. Each preset position can be set a stay time.

2. Auto Scan by Built-in Auto Pan

Select Clockwise or Anticlockwise option. Drag the slide bar to select the speed of rotation. PTZ camera will rotate continually according to the selected direction.
After adding or editing auto scan track, click Start button with selected track on Auto Scan panel.