PTZ Controller v3 provides 5 ways to control PTZ camera tilt.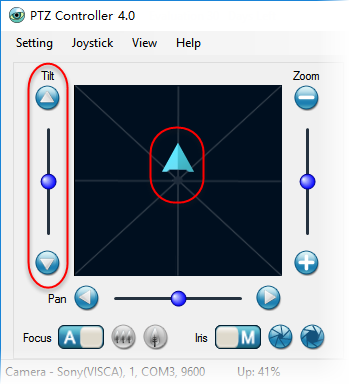 5 ways to control Tilt:
Click the button or to tilt up or tilt down step by step.
Drag the circle bar to move PTZ camera up or down continuously.
In Mouse Control Area, press down the mouse to show control arrow . Move the arrow to control.
Use numeric keyboard shortcuts, for tilt down,  for tilt up.
If joystick or gamepad is connected, you can also control tilt with joystick or gamepad.