You can run any application by creating a customized button on you desktop with N-Button Pro or N-Button Lite software.
1. Download N-Button Pro or N-Button Lite and install it. Double click the N-Button Pro/Lite icon to run it. N-Button Pro/Lite Manager will be shown on your screen.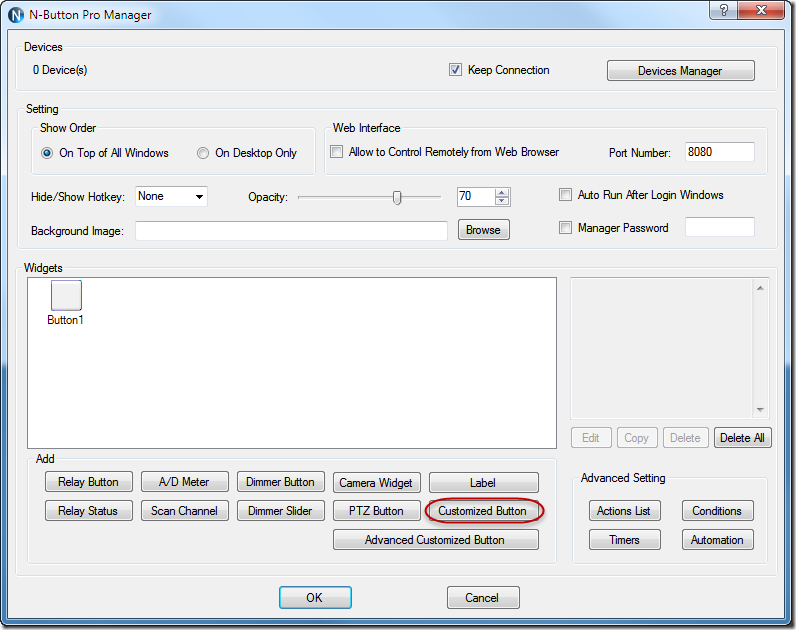 2. Click Customized Button  on N-Button Pro Manager to open Properties – Customized Button dialog. Set the button's appearances and action for click.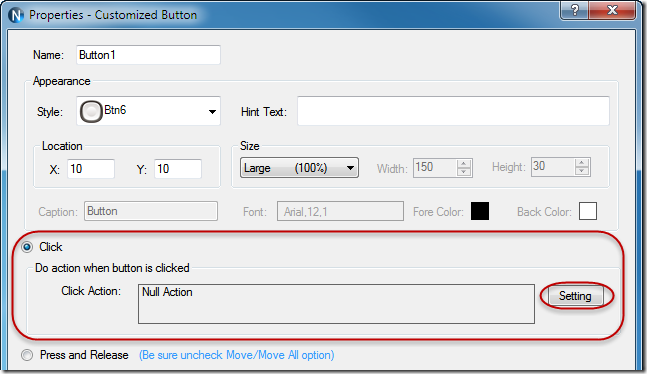 3. Click Setting button to open Click Action Setting dialog. Select Run Application and the path and name of the application. Here, an audio file will be run.

4. Click OK to return N-Button Pro Manager dialog. The Customized Button is added to the manager panel. Click OK to finish adding button. The Customized Button will float on you desktop now. Click the button to open the audio file automatically.