The latest version of PTZ Controller v2.9.598 supports Zoom variable  speed for Sony Protocol.
After you launch PTZ Controller, right-click the main menu icon on right-top corner to show main menu.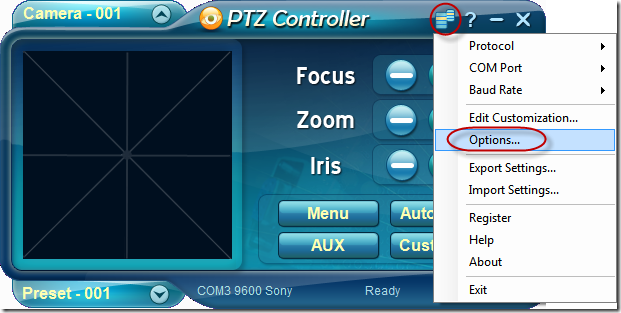 Click Options item to show Options panel. Here you can choose Variable Speed or Constant Speed for  Pan, Tilt, and Zoom.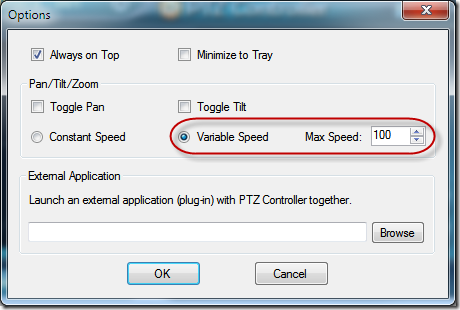 If the Variable Speed is selected, when you control Zoom, press the +/- button continuously, the speed will be faster. You can adjust the Max Speed value to meet your control speed.