Our Comm Tunnel Free software is a debug/test tool for COM port, TCP/IP or UDP. It builds a tunnel between endpoints, such as COM port to COM port, COM port to TCP, COM port to UDP, TCP to TCP, TCP to UDP, or UDP to UDP. All sent and received data between the endpoints will be show in Comm Tunnel. Comm Tunnel supports up to 5 endpoints.
The new released Comm Tunnel Pro is the professional version of Comm Tunnel. There is no limit for endpoints. It allows you to connect more endpoints.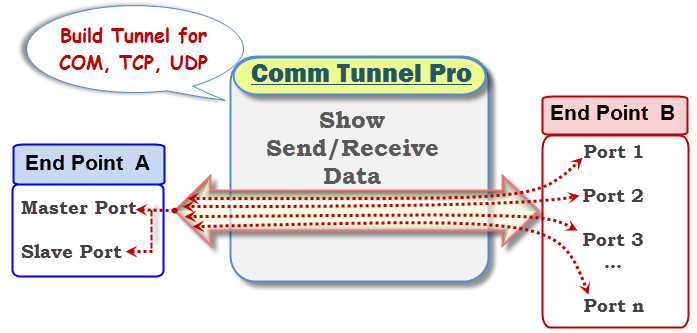 How to use
1. Download the zip file, unzip it.
2. Run CommTunnelPro.exe to show the main interface.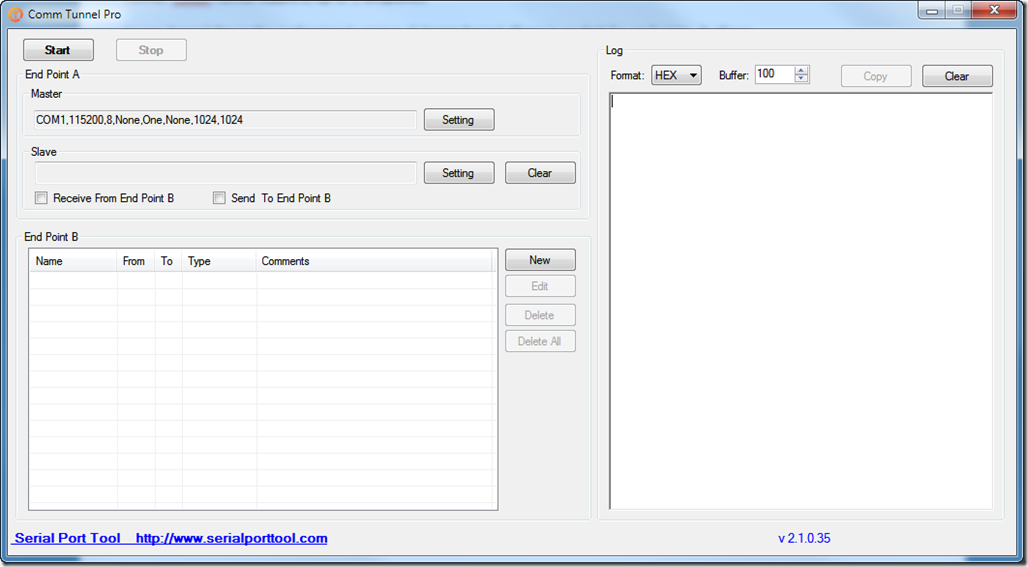 3. Click Setting button to select End Point A.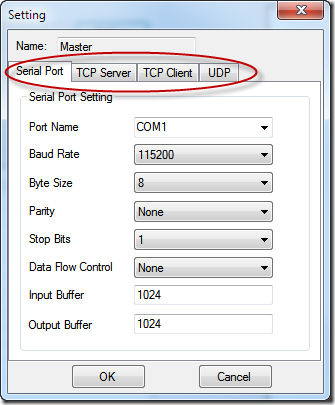 4. Click New button to add End Point B.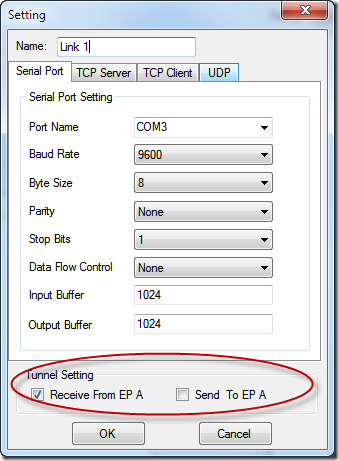 5. Click Start button to connect the endpoints.The connection status and the transferred data will also be shown in Log Window.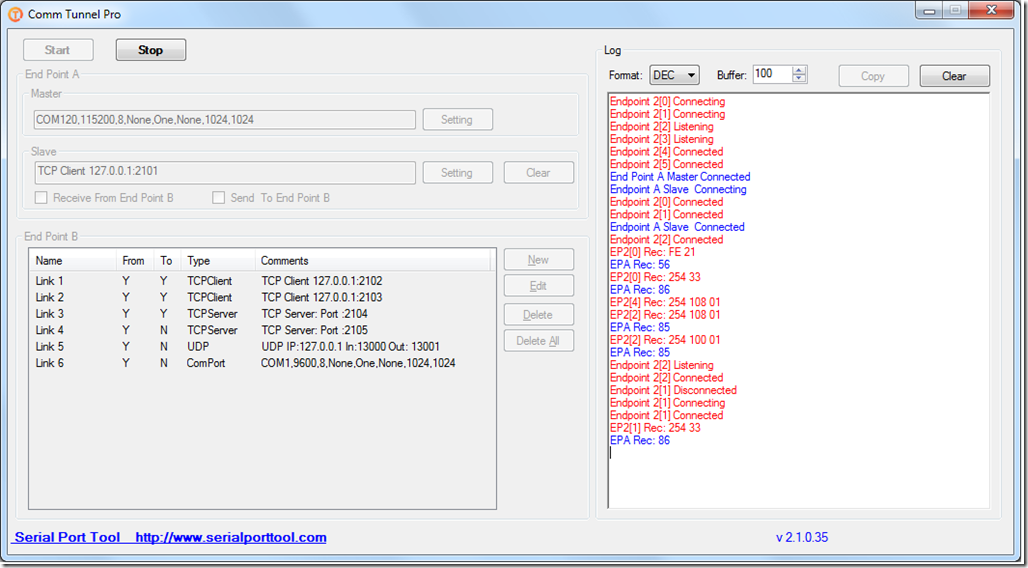 6.Click "Stop" button to disconnect the Endpoints.
Comm Tunnel Pro makes it more easier to monitor, debug or test for COM2COM, COM2TCP, COM2UDP, TCP2TCP, TCP2UDP, UDP2UDP.