How to control 2-channel relay board with Quick Timer R2X?
1. Download and install Quick Timer R2X.
2. Connect 2-channel Relay Board with the computer by Com Port or Network.
3. Lunch Quick Timer R2X.
4. Open Configure dialog to select the type of relay board and the connection way.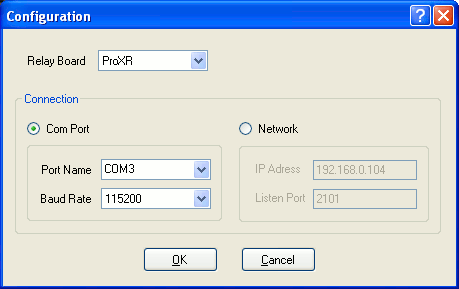 5. Be sure the connection is right. There is no hint about connection error shown on status bar.
6. Click the switch button on control panel to turn on/ off the relay manually.
7. Click the Setting button to set the parameters for controlling the relay automatically within the predetermined time.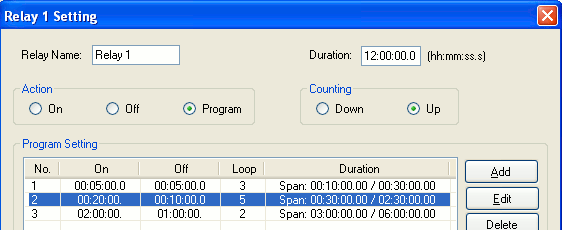 8. Click Start button to control the relay automatically. Here is the control demo.