N-Button Pro v1.7 supports "Advanced Customized Button". It allows to set several commands for one button widget. Multiple commands can be send one by one after click the created button widget.
Here is the example for how to control Velleman K8090/VM8090 USB Relay Card.
Requirement:
Press Button 1 – Relay 1 pulses for 1 second
Press Button 2 – Relay 2 pulses for 3 seconds
Press Button 3 – relay 3 pulses for 5 seconds
Steps:
1. Download and install N-Button Pro v1.7.
2. Launch N-Button Pro v1.7, N-Button Pro Manager panel will be shown on.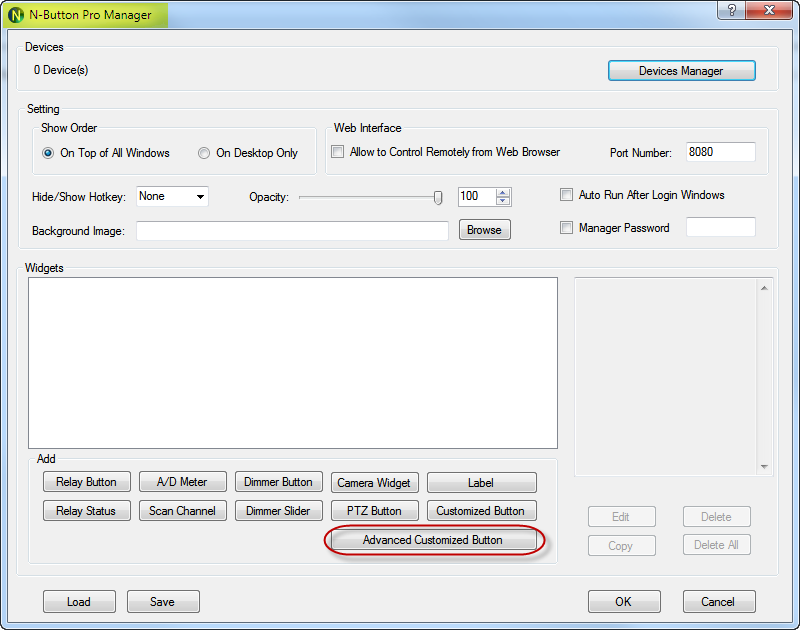 3. Click Devices Manager to add the device Velleman K8090/VM8090 USB Relay Card and select the COM Port connected with it.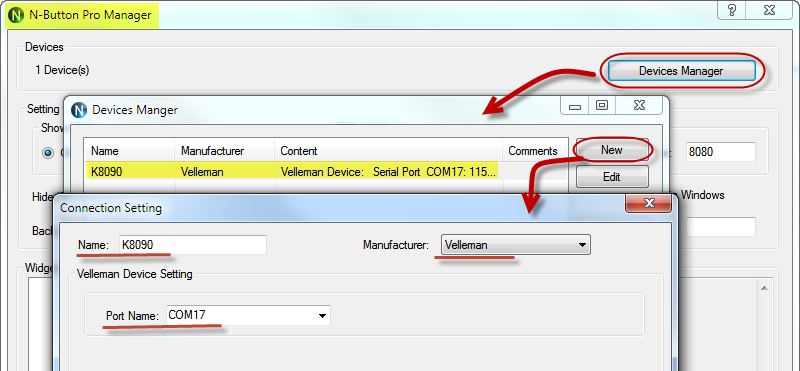 4.  Click Advanced Customized Button to show Properties – Advanced Customized Button panel.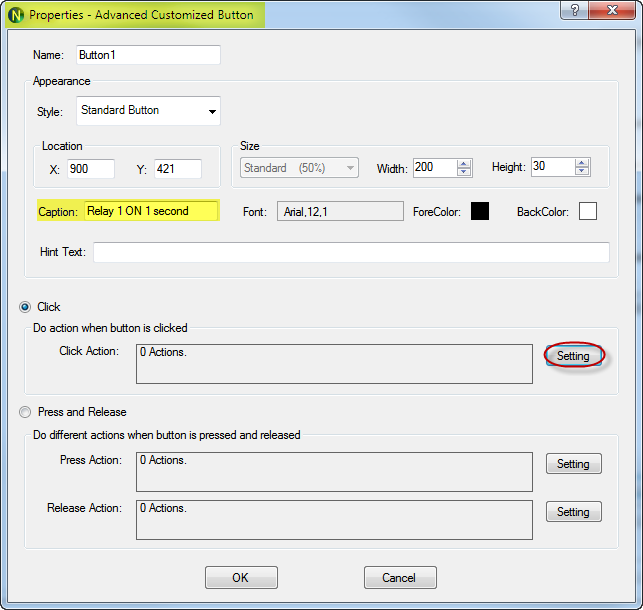 5. Click Setting for Click option to add actions/commands.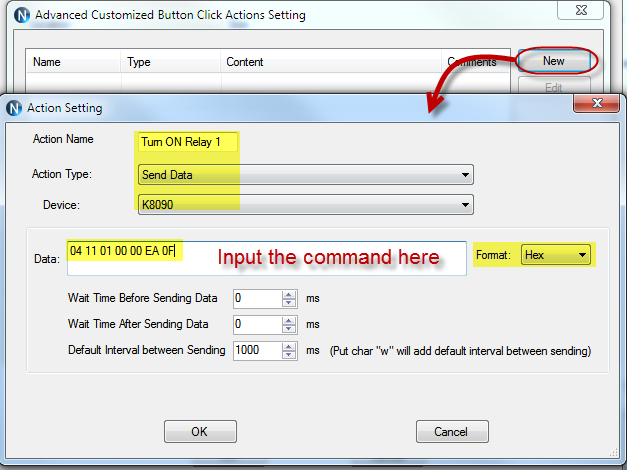 6. Several commands can be added for this customized button.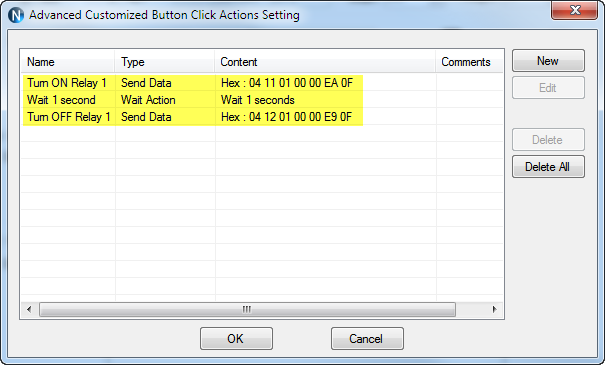 7. Follow the above way, another two advanced customized buttons can be created.


8. The created buttons will be floated on the desktop. Click to control  K8090/VM8090 relay card.