Add Binary Panel
Binary Panel is dedicated for inputting and creating binary data package. It supports auto increase variable, auto decrease variable, as well as group and repeat. It supports both Hex and Decimal. Checksum can be added at the end of the data automatically. It is very easy to create hundreds bytes in a second.
More details see How to Use Binary Panel

Support FTDI Chip
FTDI chips are the most popular IC between computer and all peripheral hardware. The most common chips are RS232 to USB adapter chips. There are also many other devices use FTDI chips to communicate with computer directly through USB, like DMX devices. Comm Operator can list all FTDI devices connected to computer and talk to the devices though FTDI driver directly!

Access last 10 connections in one click
The Quick Open button on toolbar can list up to 10 last opened connections.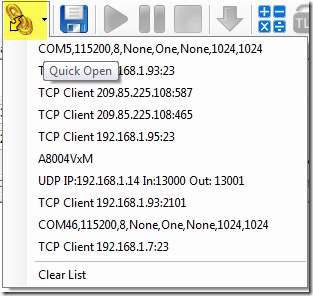 Open Connection button on toolbar can list the first 10 settings in Open Connection Profiles panel.
Update Options Dialog
Add File Path tab page. Default location for Log File, Send Data List and COP file can be set in File Path tab page.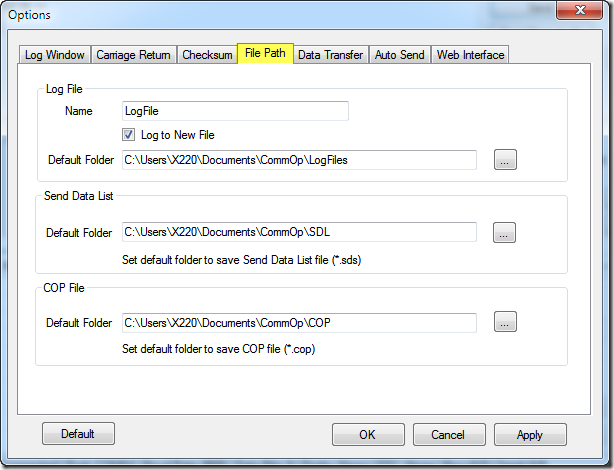 Download Comm Operator v4.7
Back to Comm Operator homepage