We have introduced How to Send Commands to Multiple IP Addressed with our N-Button and Comm Operator software. It needs create COP file (data list) with Comm Operator software for each IP address. It's a good way to send different data to different IP address.
Here we will show you another way to send same data to different IP addresses. You need install our N-Button or N-Button Lite (30-day free trial all functions) and Comm Tunnel freeware. 
Run N-Button or N-Button Lite, select "Network" connection, and set the local IP address and Listen Port. Click "Add Customized Button" to set the data need to be sent.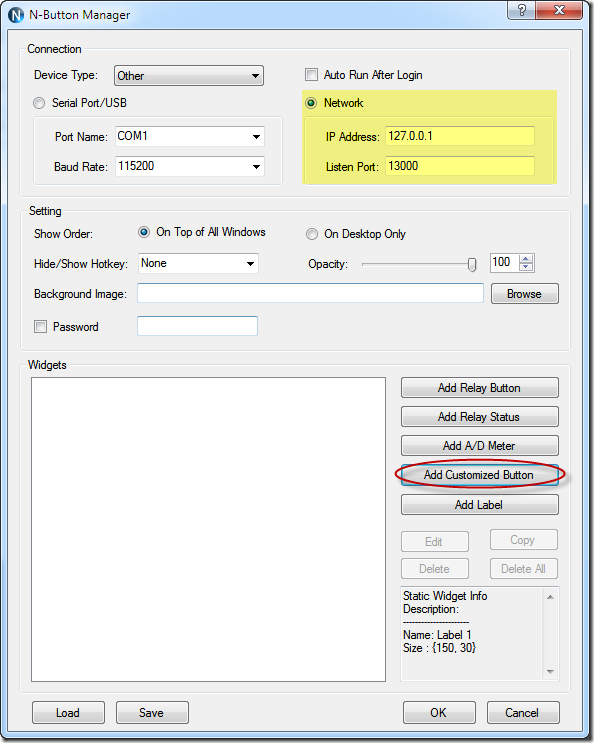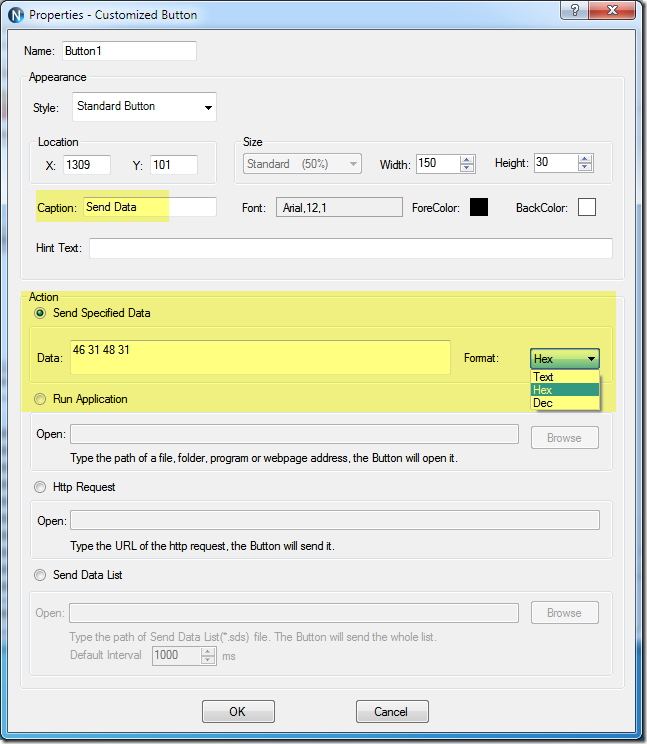 The button is created on your desktop show like below.

Run Comm Tunnel to set endpoints. The first Endpoint need to be set as TCP/IP Server to listen to the TCP/IP Client(N-Button). Set other four Endpoints to the IP addresses which the date will be sent to.
N-Button will send the data to Comm Tunnel first, and Comm Tunnel will send the same data to multiple IP addresses. Comm Tunnel only supports five endpoints for now. It will supports more endpoints in future version.