Relay Timer R16X is programmable timer software to control relay manually and automatically.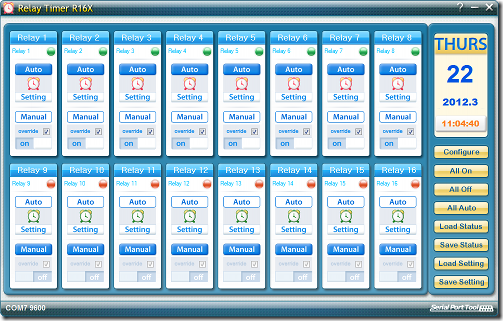 It works with 16-channel relay controller boards of National Control Devices.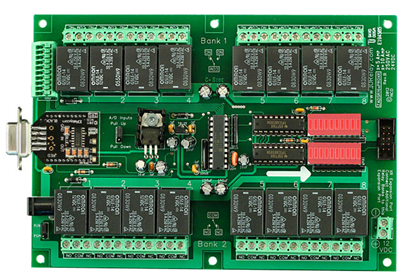 In order to control your device (relay board) with Relay Timer R16X, be sure to install the application on your PC and then connect the relay board with your PC. You need select the type of your relay board and the connection way. There are two ways for connection, Com Port and Network.
Click

button to show the Configuration dialog.
There are two methods for connection, Com Port and Network.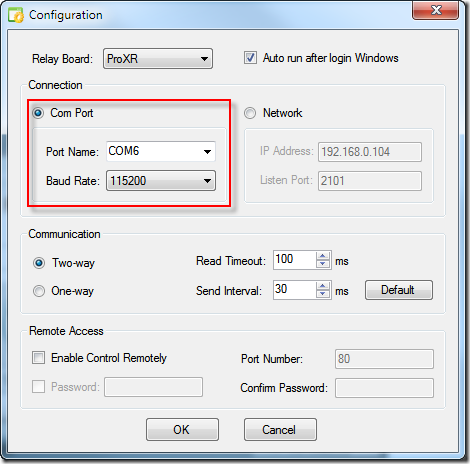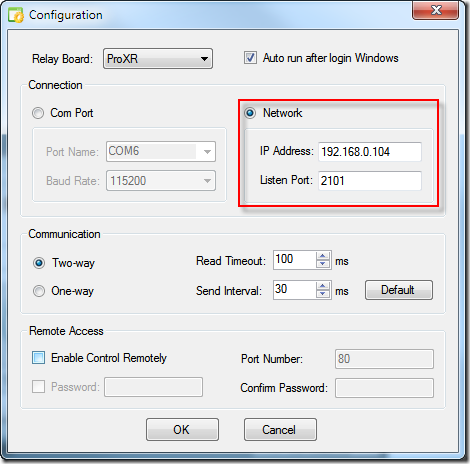 Select the connection method that the relay board is connected to.
Click OK to finish setting.
If the connection is available, there will be a arrow show on the status bar to show the data transmission. Now, you can control your relay manually or automatically with schedule setting.

Otherwise, "Connection Error!" will be shown on the status bar.