Relay Timer R4X is programmable timer software to control relay manually and automatically. It works with 4-channel relay controller boards of National Control Devices.
To control your relay with Relay Timer R4X , you need connect your relay board with your computer and Set Configuration in Relay Timer R4X to make sure the connection is available. You need to select the type of your relay board and the connection way.
Relay Timer R4X can be controlled remotely from other computers.
Click

button to show the Configuration dialog.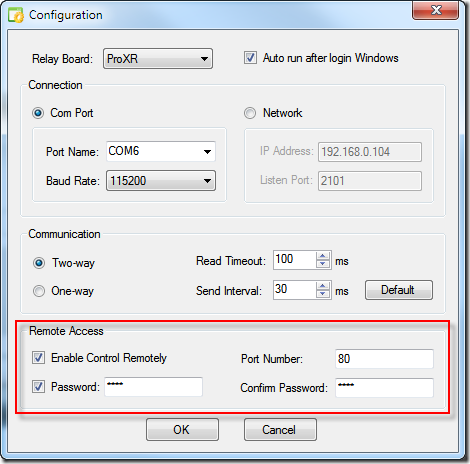 Select Enable Control Remotely checkbox. Set the Port Number or keep default value 80.
Select Password to set password for remote access.
Click OK to finish setting.
Relay Timer R4X can be controlled on the other computer by visiting the current computer's IP address in internet browser.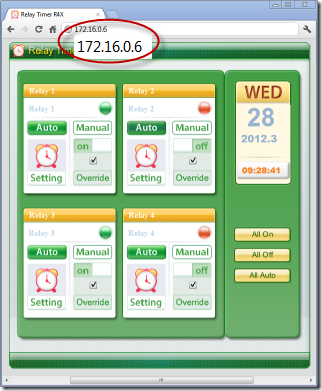 If Port Number is 80, you just need to type the IP address in the browser, shown as above.
If Port Number is modified, you need add the number after the IP address, shown as below.