Relay Timer R4X is programmable timer software to control relay manually and automatically. It works with 4-channel relay controller boards of National Control Devices.
To control your relay with Relay Timer R4X, you need connect your relay board with your computer and Set Configuration in Relay Timer R4X to make sure the connection is available. You need to select the type of your relay board and the connection way.
To control relay automatically, the schedule of relay status must be set at first.
Click

  button on the Relay Control Panel to open Relay Setting dialog.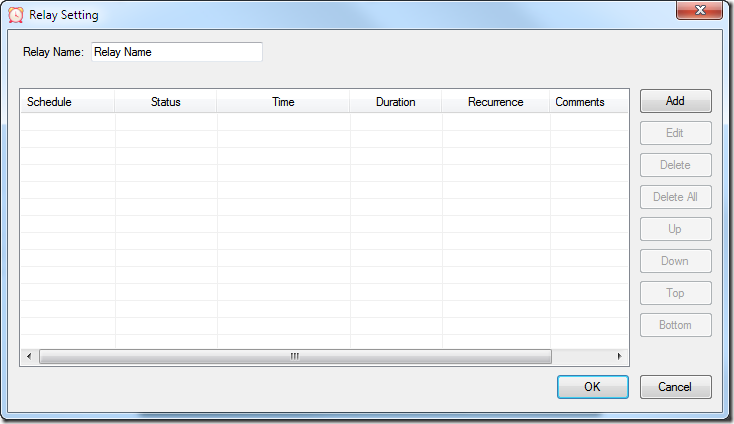 The relay can be given a name here.
Click Add button to open Schedule Setting dialog.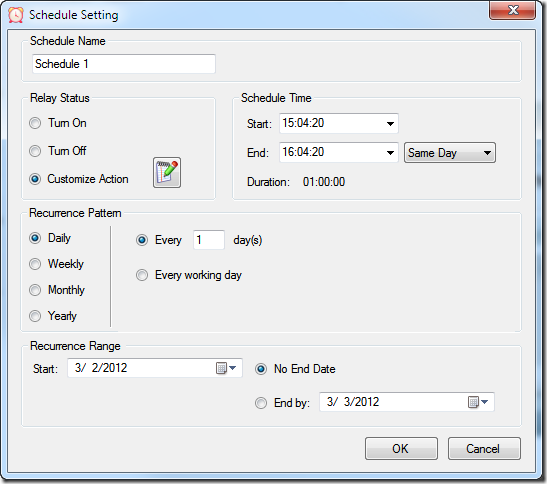 Edit the Schedule Name, select Relay Status, set Schedule Time, select Recurrence Pattern and Range.
Click OK to return Relay Setting dialog.
Different schedules can be added by this way.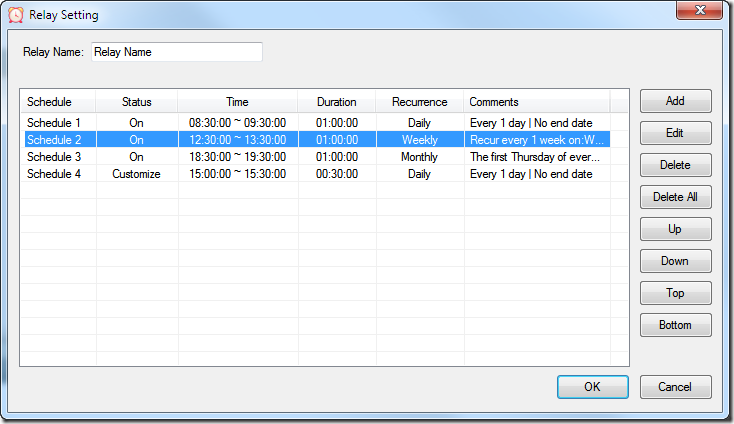 Click OK to finish relay setting.
The relay will be turned on/off automatically according to the schedule list.