N-Button Pro and N-Button Lite make it possible to control relay controller boards of National Control Devices without any programming!
Here are the steps to create A/D Meter widget for NCD's A/D relay boards.
1. Download N-Button Pro and N-Button Lite and install it. Double click the N-Button Pro/Lite icon to run it. N-Button Pro/Lite Manager will be shown on your screen.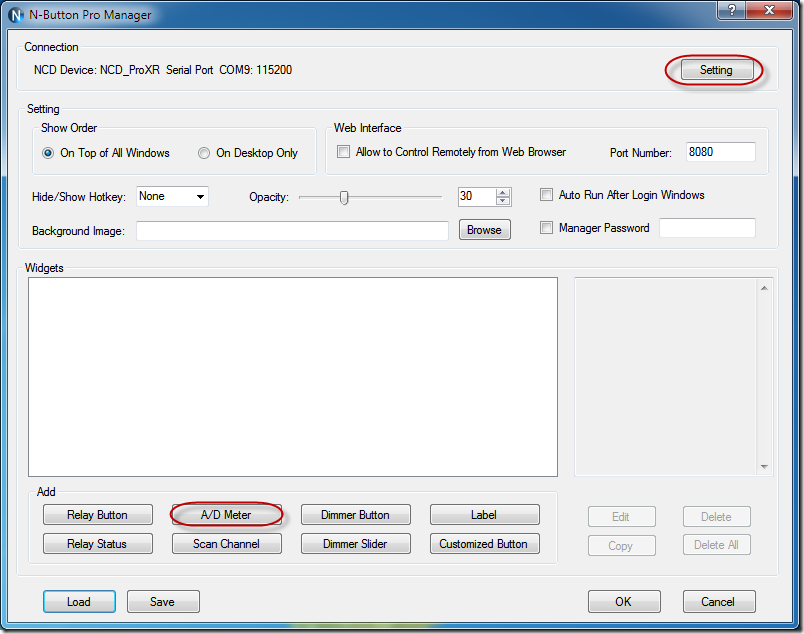 2. Click Setting button to select the Manufactory for your A/D relay board.Select connection method between relay board and computer, Serial Port/USB or Network.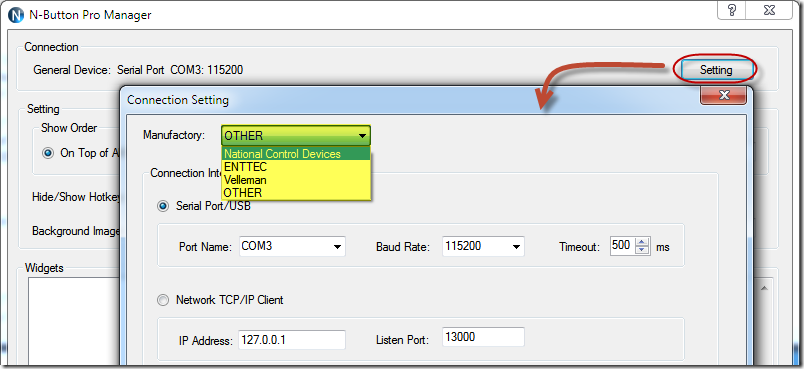 3. Click "A/D Meter"  button to show Properties – AD Meter dialog to set relay ID and appearance for A/D Meter widgets.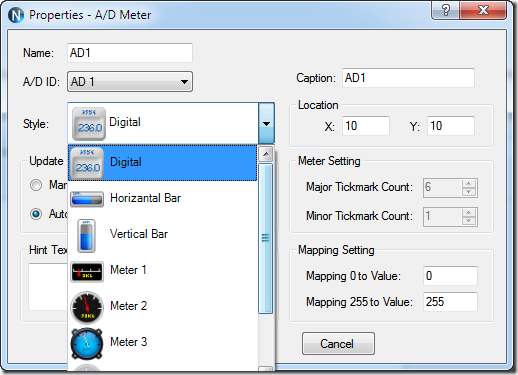 All kinds of sensors, such as temperature, electric current,  voltage, humidity, velocity, pressure, etc., can be connected to A/D channel. A/D Meter widget of N-Button Pro/ Lite will read the value of A/D channel and show the value on the screen. The raw value of A/D channel is 0-255. The meter can map the value to different range, like 0-5, which is voltage on A/D channel or other value you want. The widgets can update the value at specific interval automatically as well as refreshed manually.