PTZ Controller v2.9 supports some auxiliary commands for Sony EVI D series, such as  Turn On/Off Digital Zoom, Auto Focus, Back Light and Wide Mode.
Select Sony protocol, the right Com Port and Baud Rate.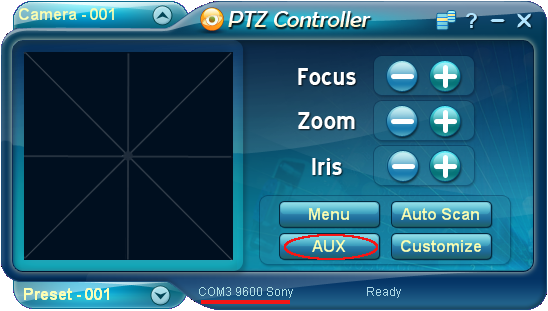 Click AUX button to show the AUX panel for Sony cameras.
Select the item.
Click On button to enable the function.
Click Off button to disable the function.