Archive for the 'PTZ Controller' Category
Friday, May 8th, 2015
PTZ Controller v3 supports Sony VISCA protocol. It allows you to control Sony Pan Tilt Zoom cameras in variable speed.
Here is how to control Sony camera Pan Tilt Zoom in variable speed with PTZ Controller.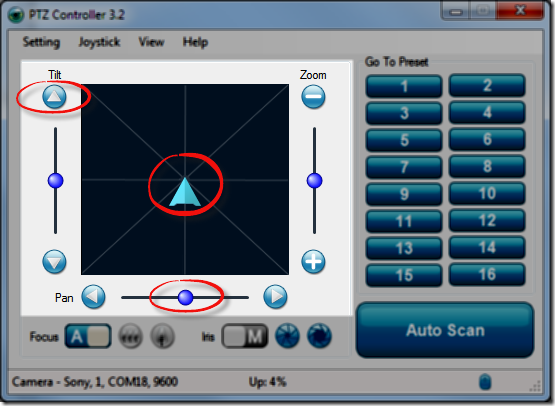 One way: Press down mouse in the black area, move the control arrow to control Pan and Tilt. The control speed increases when mouse is far away from the center. The speed around the center is slower, and the speed near to edge is faster.
Second way:  Move the circle slider to control Pan, Tilt and Zoom. Move lightly to control with lower speed. Move more to control with higher speed.
Third way: Press arrow button or +/- button to control Pan, Tilt and Zoom in medium speed.
Fourth way: Use keyboard shortcut to control Pan, Tilt and Zoom step by step in low speed.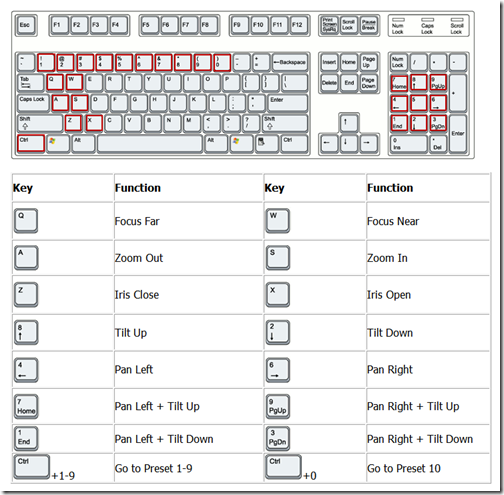 Fifth way: You can also use Joystick or Game PAD to control Pan, Tilt and Zoom. More…